My commitment to you
I work in partnership with my patients and offer a one to one private and confidential service, in a safe and caring place where my clients have the opportunity to discuss thier conditions and address their issues.
Treatment are personalised to individual's needs and goals and my aim is to facilitate the process of restoring and rebalancing effect on all levels; physical, emotional, mental and spiritual.
To optimise treatments I use my coaching skills and integrate therapies and techniques at no addition cost, providing valued investment for my patients.
I believe that in the work I do, it is my duty to provide awareness and support to my clients about their attitude and outlook in regards to their future health and wellness. I endeavour to help them to make appropriate choices and take responsibility for their well being and also important to make them recognise that the approach they take now is going to create their future state of wellness.
Therefore I try to encourage and guide them to be mindful and take ownership and responsible for the daily care of their health through diet, exercise, lifestyle and attitudes about what constitutes wellness.
Committed Professional Development
I am committed to a continuous Professional Development Programme, both for my own growth and to ensure patients receive quality assistance.
I am a member of the British Acupuncture Council, (M B Aa C), the British Society of Clinical Hypnosis (BSCH) and a Member of Thai Healing Alliance (THAI).
What I find rewarding
I work in partnership with my patients and I have seen some wonderful life changing experience occur in my practice from physical, emotional, mental to a soul level.
My varied training provides me with the knowledge, skills and tools that allow me to identify and use techniques which are going to help to achieve the best effective outcome together with assisting my clients to find balance in their lives.
My Qualifications
5 Element Acupuncture, at the College of Traditional Acupuncture, and further continued my studies with the Reading College of Integrated Chinese Medicine.*
November 2008, travelled to China to study Chinese acupuncture and massage in collaboration with Guangdong Second Provincial Chinese Medicine Hospital for 2 weeks and studied various techniques and approaches.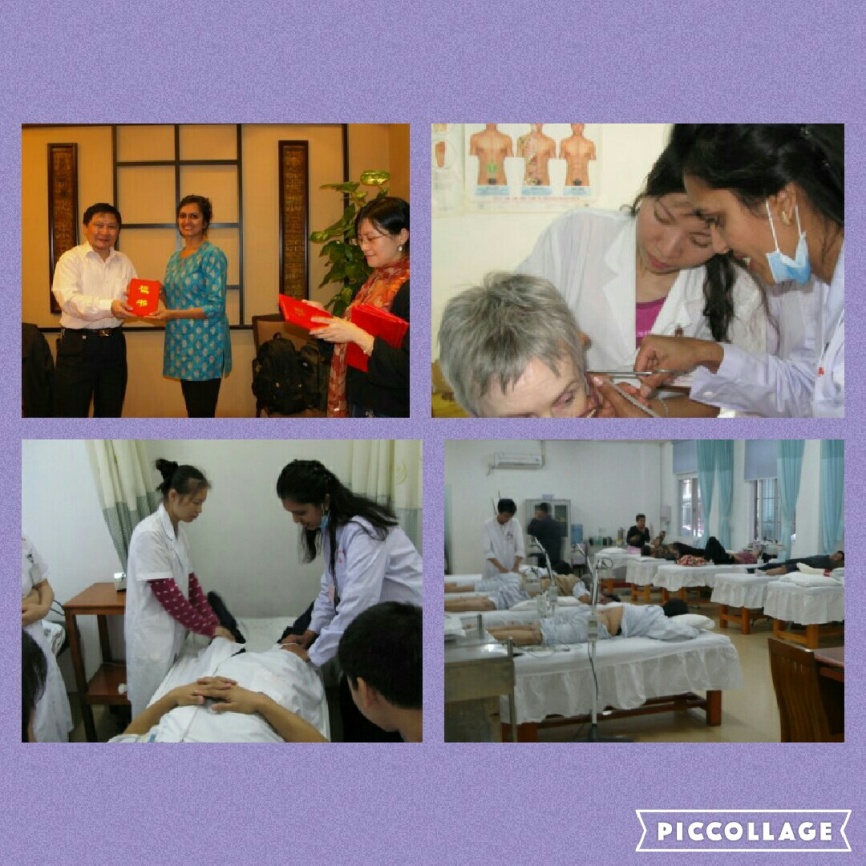 Clinical Hypnotherapist, with the London College of Clinical Hypnotherapy.**
Bowen practitioner with the European College of Bowen Studies.
Personal Performance Coach with The Coaching Academy.
Neuro-Linguistic Programming (NLP) Practitioner with Training Excellence Ltd.
KORE Therapy Consultant's Course with KORE Academy
Traditional Thai Massage / Stretching, Tok Sen, Herbal Ball therapy with Traditional Doctor: Ming Akkaraya in Chiang Mai, Thailand. Traditional Thai Massage, Thai Clinic in Hua Hin, Thailand, then with the Central School of Thai Massage in the UK.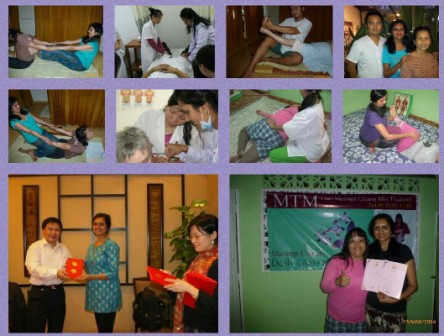 Qualified teacher - Certificate in Teaching in Lifelong Learning Sector with The university of Warwick (PTLLS and CTLLS)
2012 & 2014 attended the Patanjali Yog Peeth (UK) Trust, Assistant Yog Teachers Training, which allows Nayana to promote Yog and hold Free Yog-Pranayam Classes.

* The BAcC provide Professional indemnity and Public Liability insurance for its members.
* Many Private Health companies provide cover for acupuncturists who are BAcC members. Cover is varied, so check with your insurer for further details.
** I am a member of The British Society of Clinical Hypnosis (BSCH). It is an organisation, which governs the Code, practice and Ethics of its Members. Membership of the Society is open to those who have acquired the requisite Professional and Clinical training in the major aspects of Psychology, Psychotherapy and Hypnotherapy
Other Training
Acupuncture
Korean Hand Acupuncture
Facial Revitalisation Acupuncture
Auricular Acupuncture
Muscle Testing
Hopi Ear Candle
Counselling
Stress Management
Emotional Freedom Technique
EMDR in Hypnosis (Eye Movement Desensitisation Reprocessing)
Hypnotherapy advance weight control and Hypnotic Banding
Reiki Masters
Jin Shin Jyutsu
I have also acquired various massage techniques through training in Body Massage:
Reflexology
Indian Head Massage
Aromatherapy
Hydrotherm Massage
Hot Stone Therapy
Sports and Fitness Therapy
Thai Herbal Compress Massage
Tok Sen Therapy